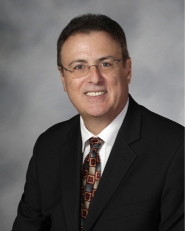 Joseph Barbuto MBA, CIREC
NYS Licensed Commercial Real Estate Agent
Are you looking for office or retail space?
I can help you find office space anywhere in Nassau County. For retail space my focus is from the Meadowbrook Parkway to Route 110. I know the inventory. We will go through a simple series of questions to determine your needs.
After we find you the right space, I will help you with the negotiating process of making the offer and putting together your lease proposal / letter of intent.
Landlords
If you are a landlord, we provide tenant profiles and credit checks that will help you determine if the tenant is a good fit for your building(s).
Investors
I work with a select group of qualified investors who are interested to acquire property in my territory.
I can help you run the numbers and put together the Net Operating Income (NOI) statements.
I can also calculate the cap rates based upon the asking price.
If you need financing I have assembled a list of commercial mortgage brokers.
Team Concept
I use a team concept in order to be more effective. When you hire me you are hiring my team. They are in the background doing the administrative tasks that free me up to focus on you and the big picture. These tasks include mainitaining websites, advertising and searching for properties.
Whether you are leasing, selling, buying or simply investing, we will provide you the very best service every step of the way. My clients benefit from my knowledge, integrity, negotiating experience and my understanding of the Long Island commercial real estate market.
Mission Statement
Our mission is to provide you with the attention that you deserve and a professional experience that exceeds your expectations of the way a real estate transaction should go, never forgetting that you are the reason we are here.